Welcome
The purpose of Astrochemistry.eu is to foster, broaden, and enhance the understanding of astrophysics and astrochemistry in its various forms like observations, laboratory and theoretical investigations. In addition this site informs about conferences, symposia, seminars, other fora and special courses on the subject. Astrochemistry.eu is an attempt to promote collaborations across the world, helping those in smaller, new or isolated research groups. General links to important databases or other sources of valuable information are given.
What is Astrochemistry? [click]
version 0.6 (August 03, 2013)
Featured News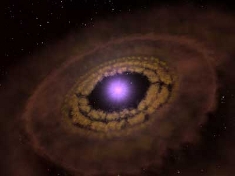 (Picture: A. M. Quetz, MPIA) E. A. Bergin et al.: An old disk still capable of forming a planetary system, Nature 493, 644 (2013); DOI: 10.1038/nature11805 (31. January 2013), DOI: 10.1038/nature11805
...................................more news
Feature box
Read more about water in the universe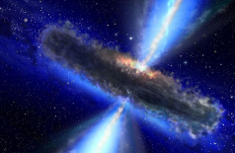 (Picture: unkown artist) M. R. Hogerheijde et al. "Detection of the Water Reservoir in a Forming Planetary System", Science , Vol. 334, no. 6054, pp. 338-340 (2011), DOI: 10.1126/science.1208931, (21. October 2011)
[article]
...............
more feature articles
COST @ AstroChem.eu
Astrochemsitry.eu is proud sponsor of the cost.astrochemistry.eu - the community site of the EU funded CMST Action CM0805 "The Chemical Cosmos: Understanding Chemistry in Astronomical Environments". [COST - The chemical cosmos]

Recent & Upcoming events
(no warranty, please follow links to check exact time and venue)
| | |
| --- | --- |
| | 1.-6. June 2014, EPoS2014 , The Early Phase of Star Formation, Ringberg Castle, Tegernsee, Germany |